​

​In celebration of the 10th anniversary year of Dark Souls, Tune & Fairweather is pleased to announce Abyssal Archive. Though not an official licensed FromSoftware product, this set features most comprehensive fan analysis of the game's mythos ever undertaken. Presented in the most lavish collector's edition we have assembled to date. We set out to pay tribute to Miyazaki's legendary game by crafting something that embodies the same care and attention to detail that makes Dark Souls itself such a peerless work of art.
​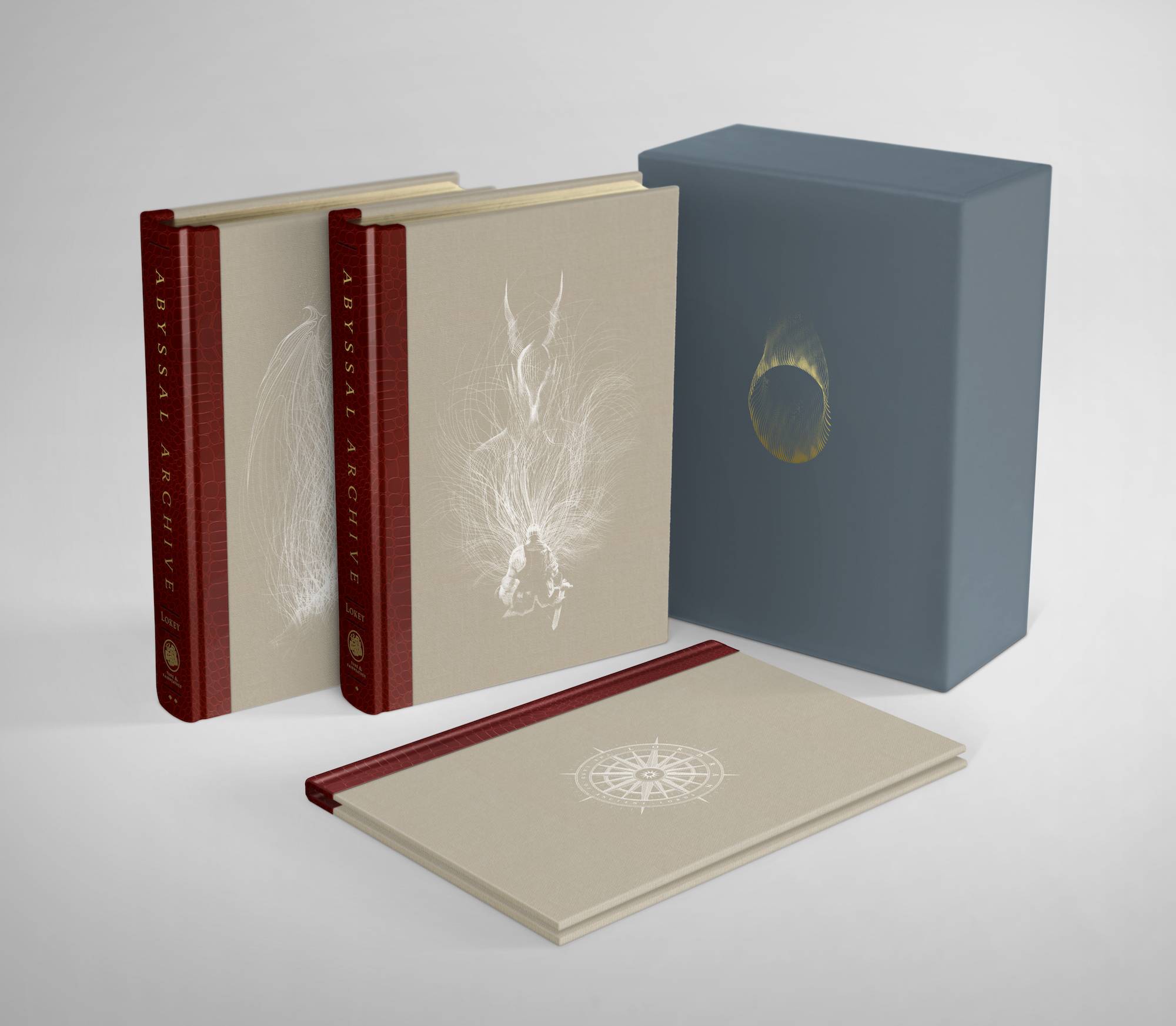 ***
***
Abyssal Archive is the culmination of years of determined research and writing by veteran Souls scholar Lokey, who combined his understanding of Japanese and deep familiarity with Miyazaki's oeuvre to mine unique insights from Dark Souls' source material. All of that learning has been distilled in these two hardcover volumes for fans interested in deepening their understanding of Lordran's tumultuous history as well as its characters' exploits and tangled relationships.
The set also contains a fold-out companion map of Lordran by artist Judson Cowan. Bound individually and housed alongside the books, this map rounds out the set, making Abyssal Archive the definitive reference for fans of Miyazaki's gothic masterpiece. Plotted out with the aid of a 3D map viewer to ensure fidelity of both level geometry and scale, this expansive map is the most faithful representation of Lordran ever produced.
​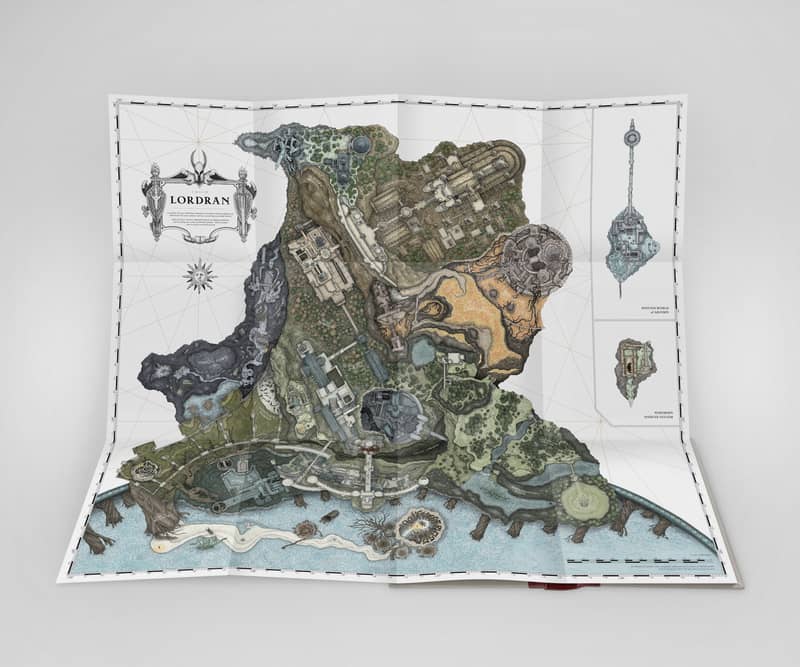 ​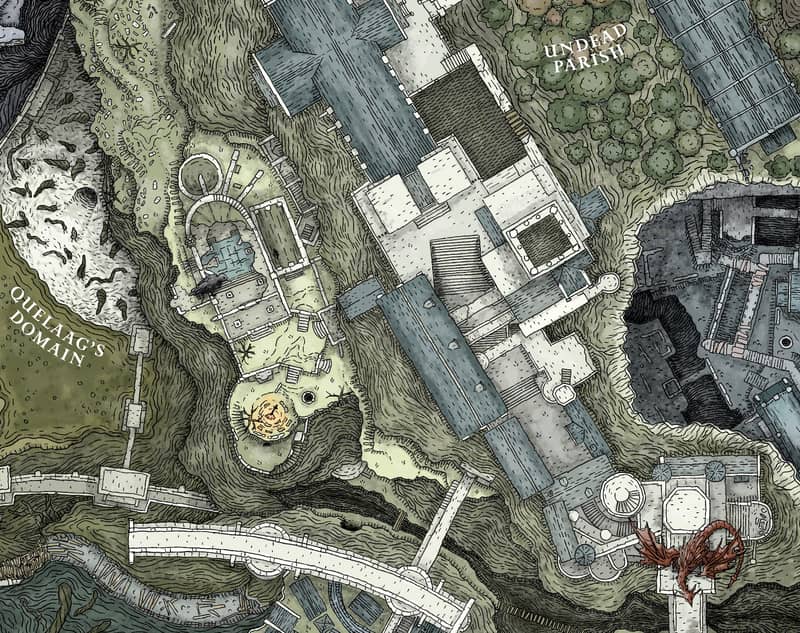 ​
***
***
​

- Spine wrapped in flame-resistant Hellkite Drake leather, irresponsibly sourced at great personal danger, and stamped with luxurious gold foil.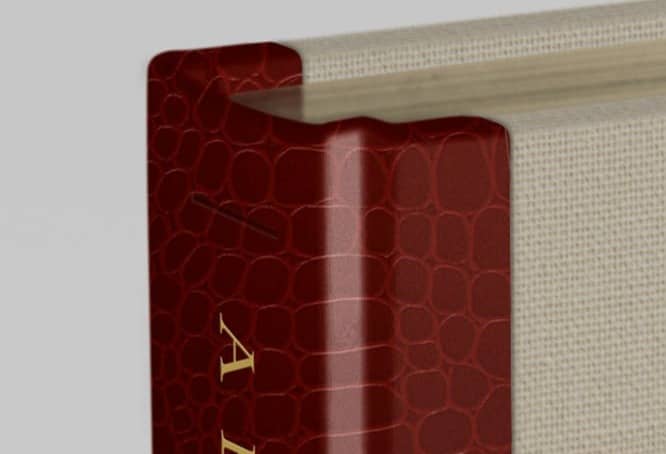 ***
- Layout offers a modern twist on the illuminated-manuscript tradition, featuring black type and metallic-ink gold accents. The custom dropcaps alone make quite a statement.
***
- 50+ internal Dark Souls boss and spot illustrations by UK-based illustrator BLOC, including a bespoke altarpiece chapter-title frame commissioned specially for Abyssal Archive.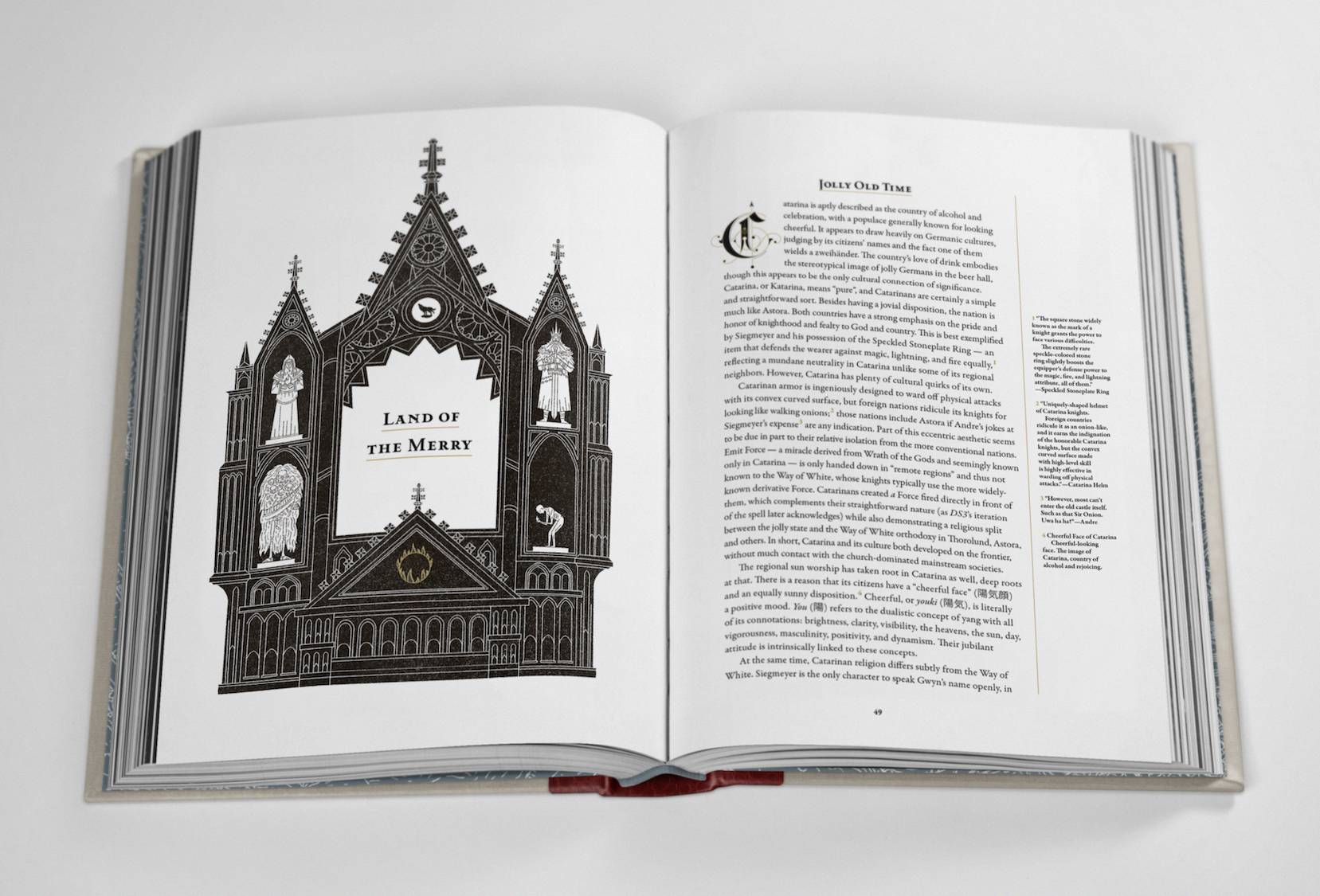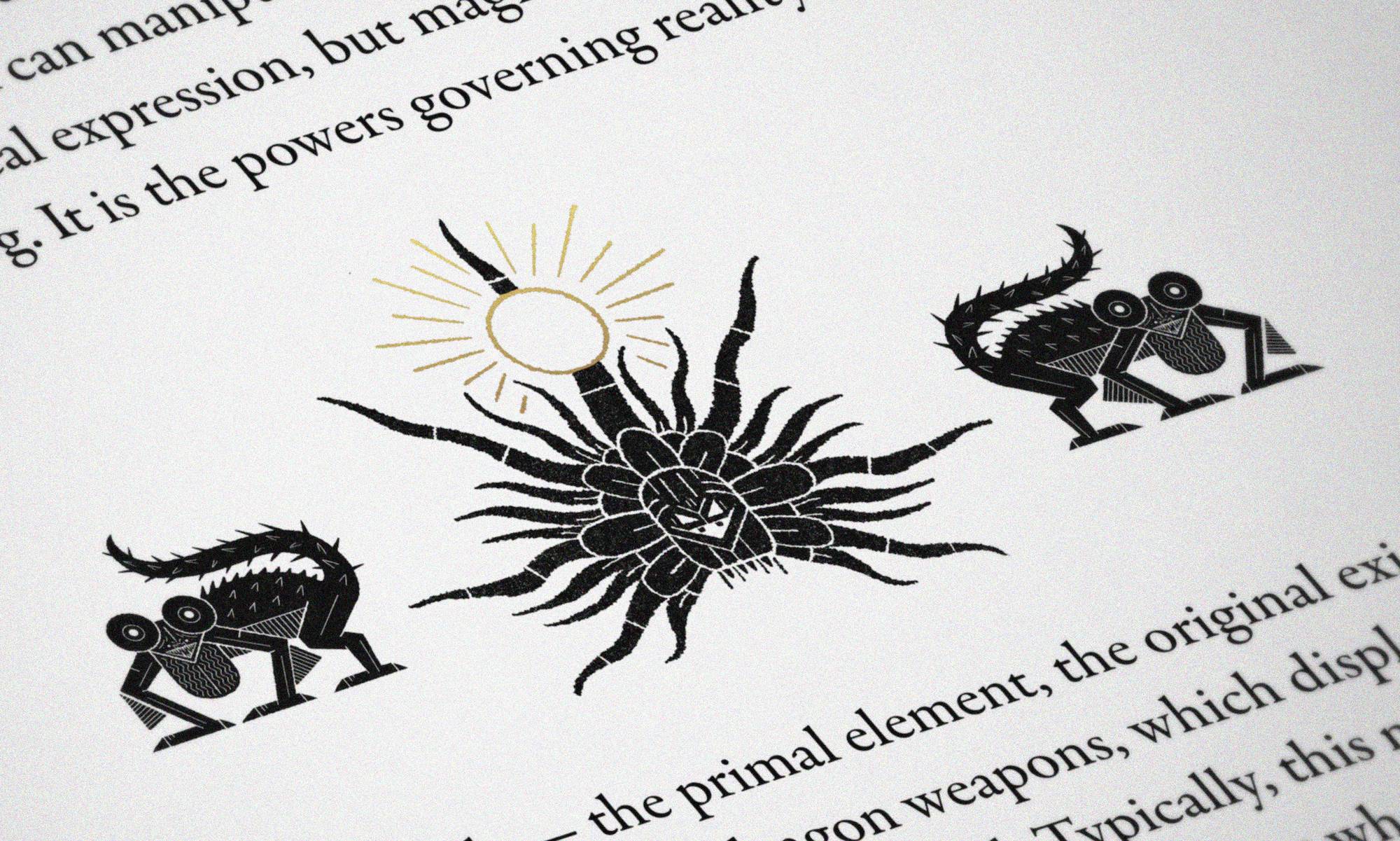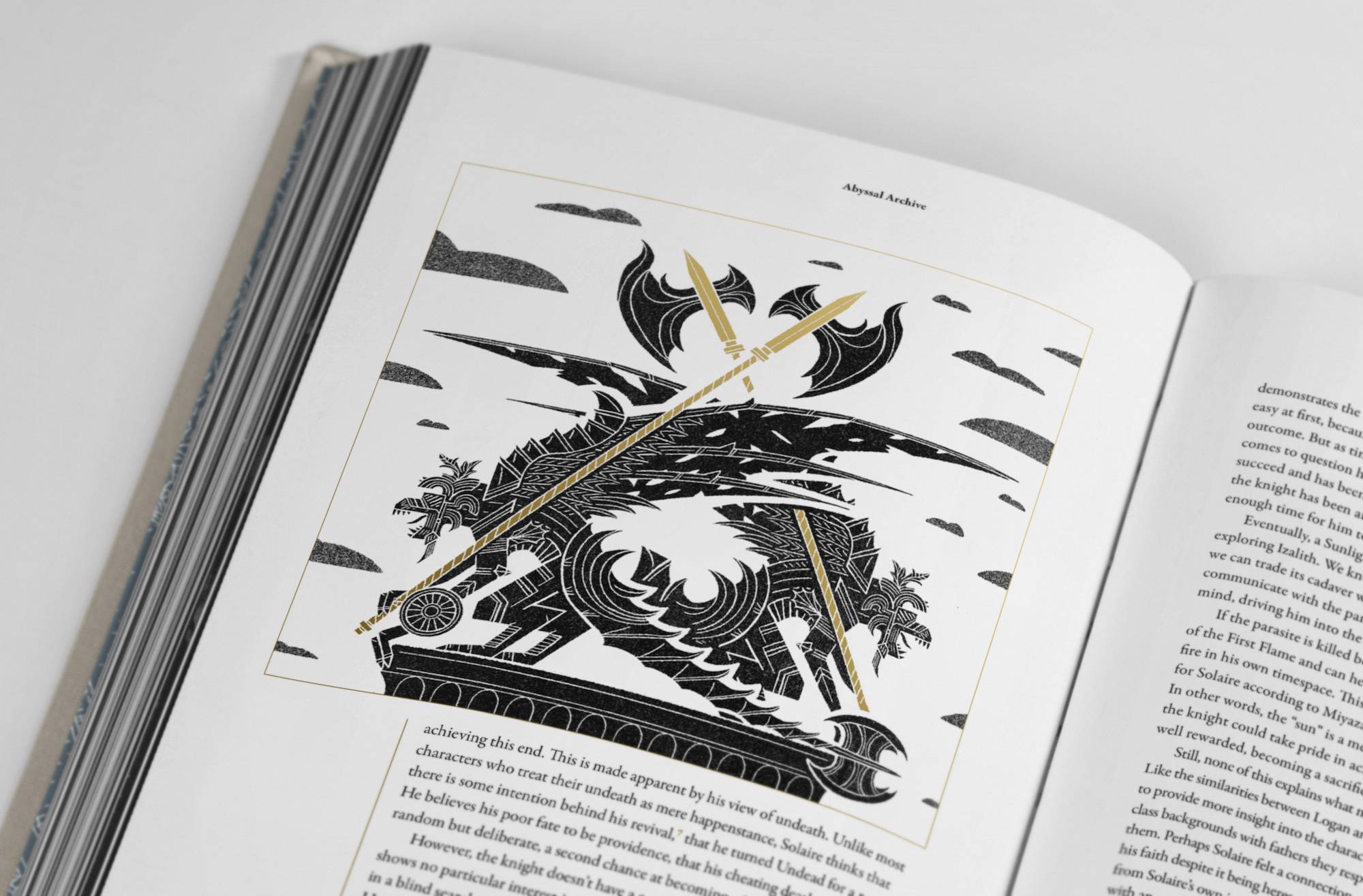 ***
- Detailed line-art cover illustrations by T&F art director Andrew P Hind.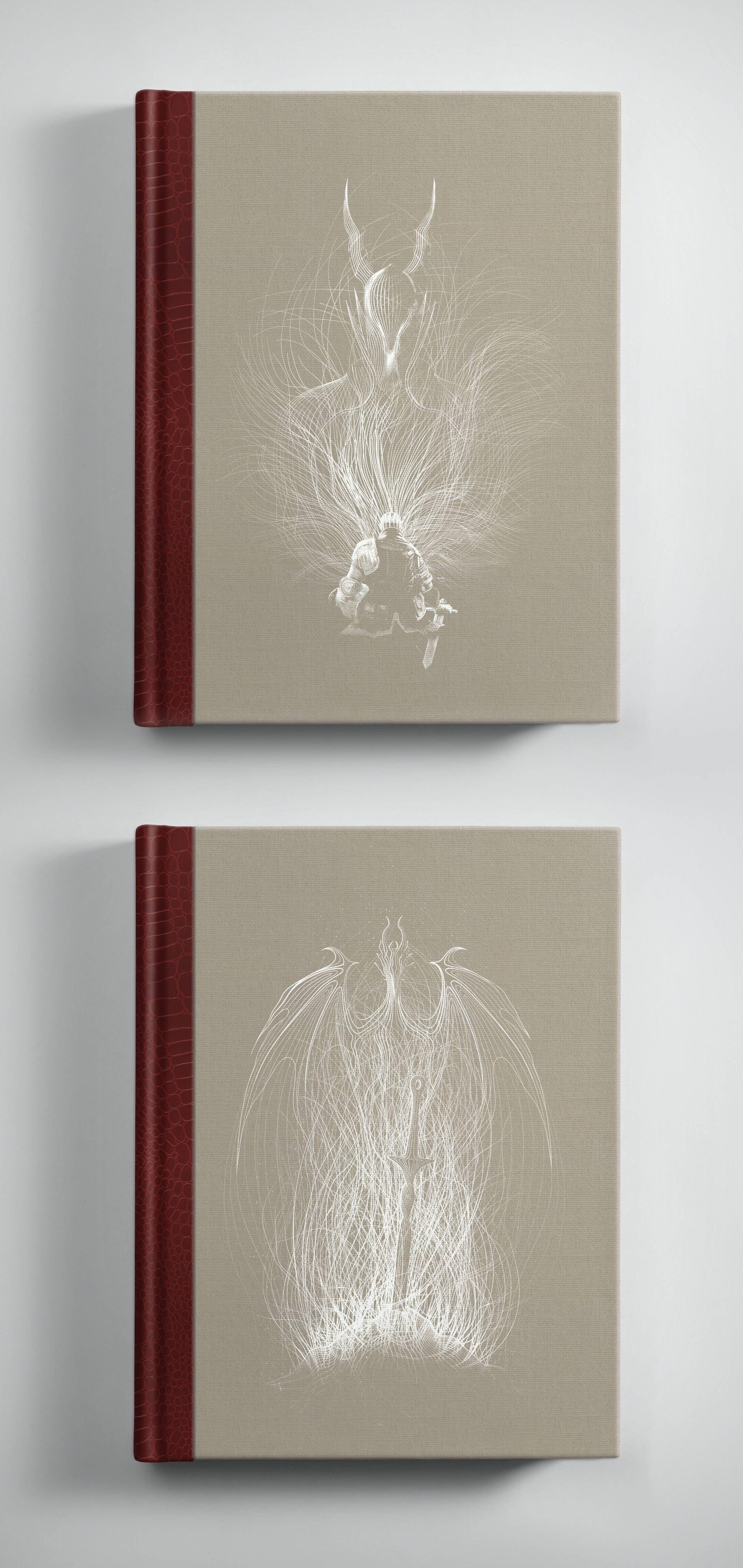 ***
***
- Scientific diagrams draw stylistic inspiration from reference texts of centuries past.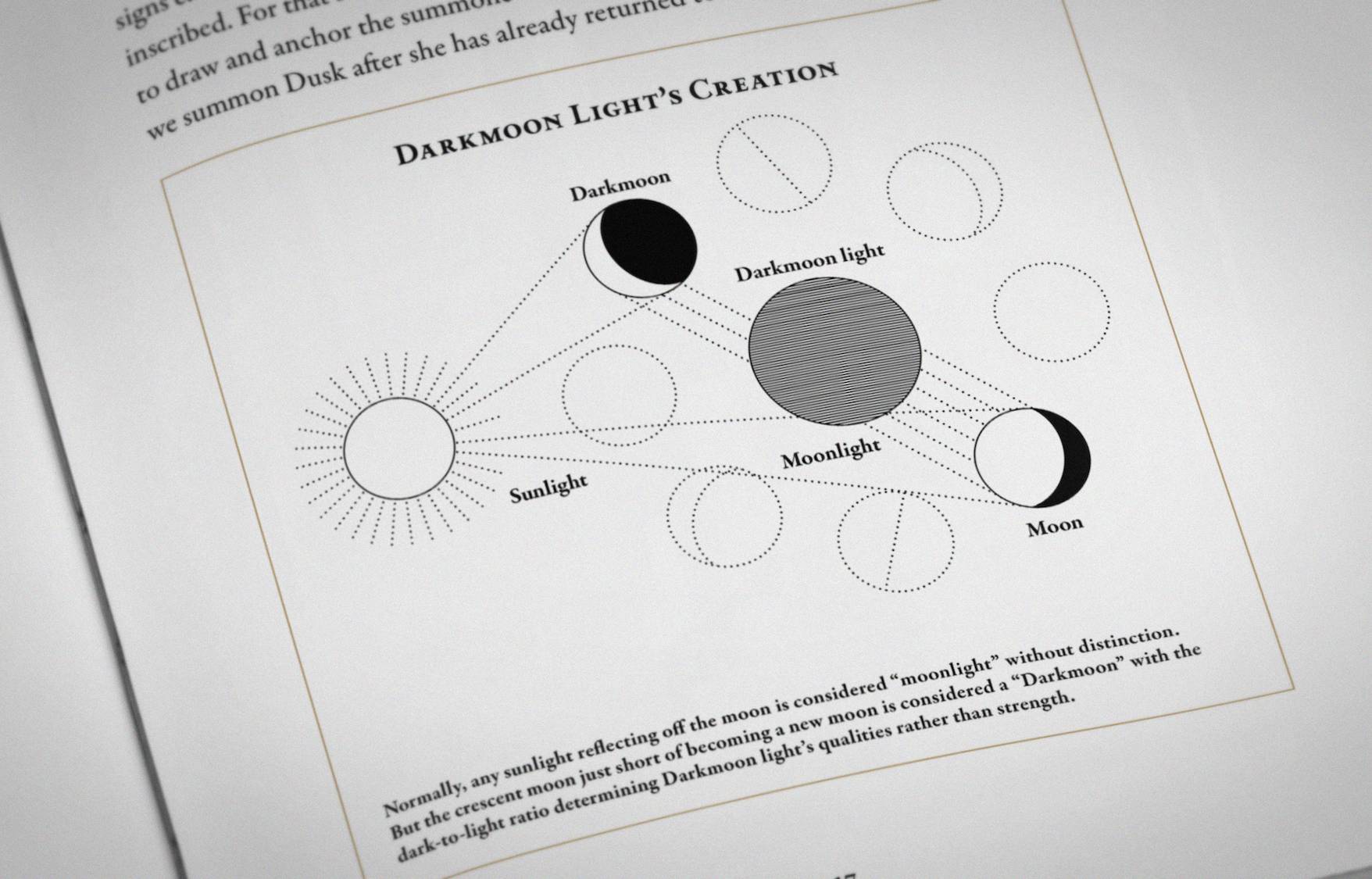 ***
- 4 unique endpaper spreads that track a player's natural progression through Dark Souls' world, shifting the geographic frame as you progress through both volumes.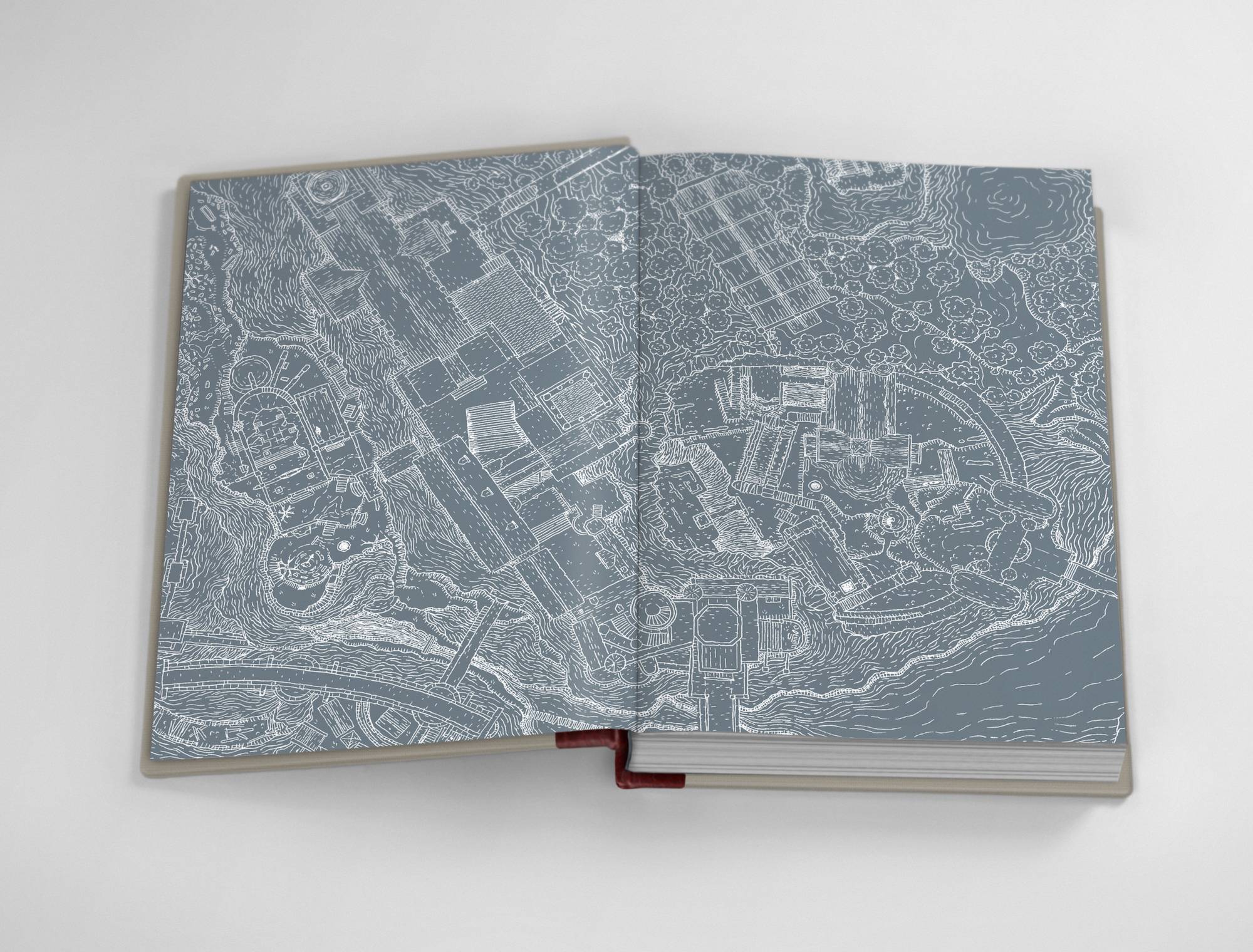 ***
- 200+ margin annotations from the author referencing in-game item descriptions and dialogue parsed in the body text.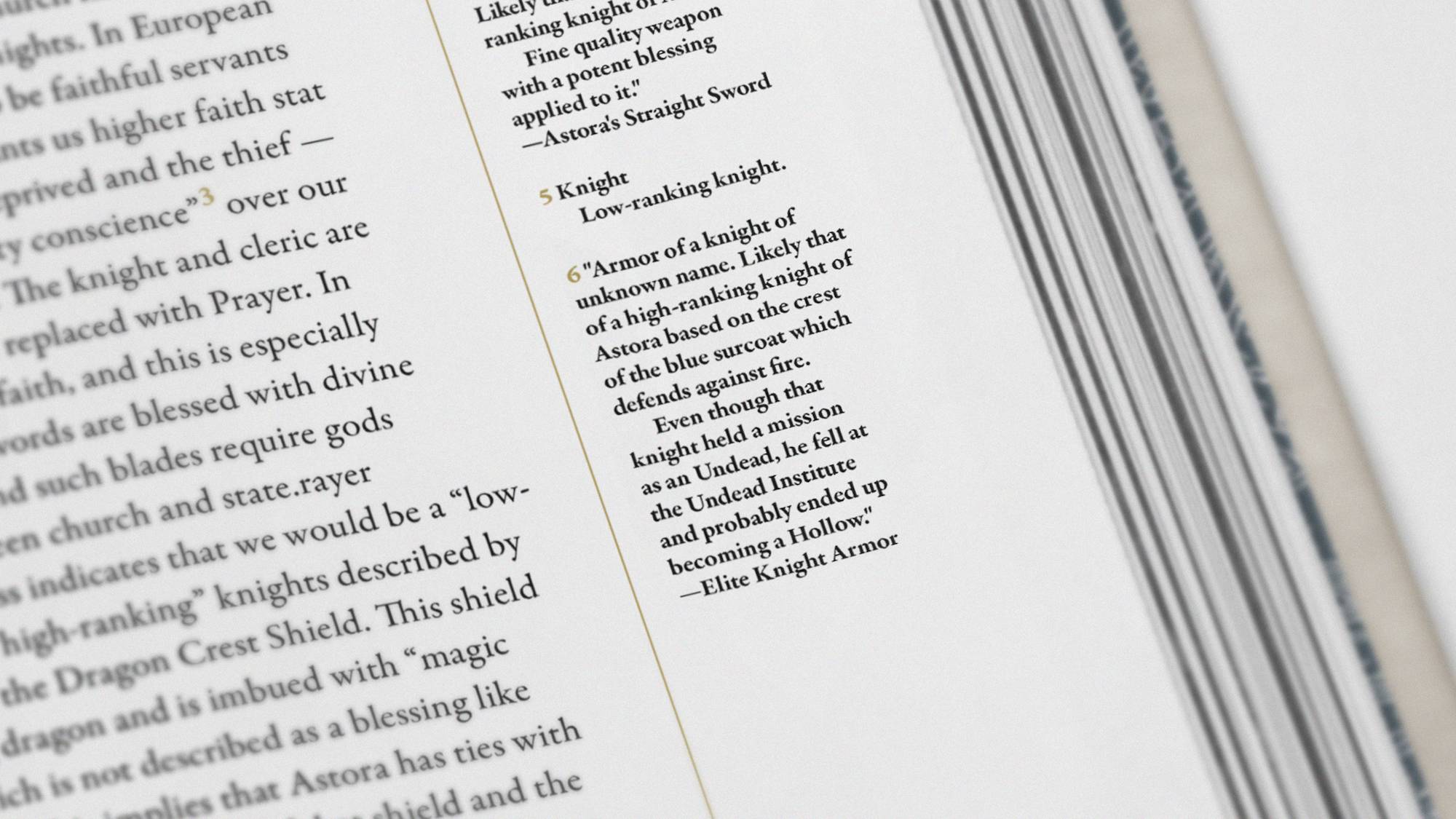 ***
- Gold page gilding along each volume's top edge offers a sun ray of incandescence.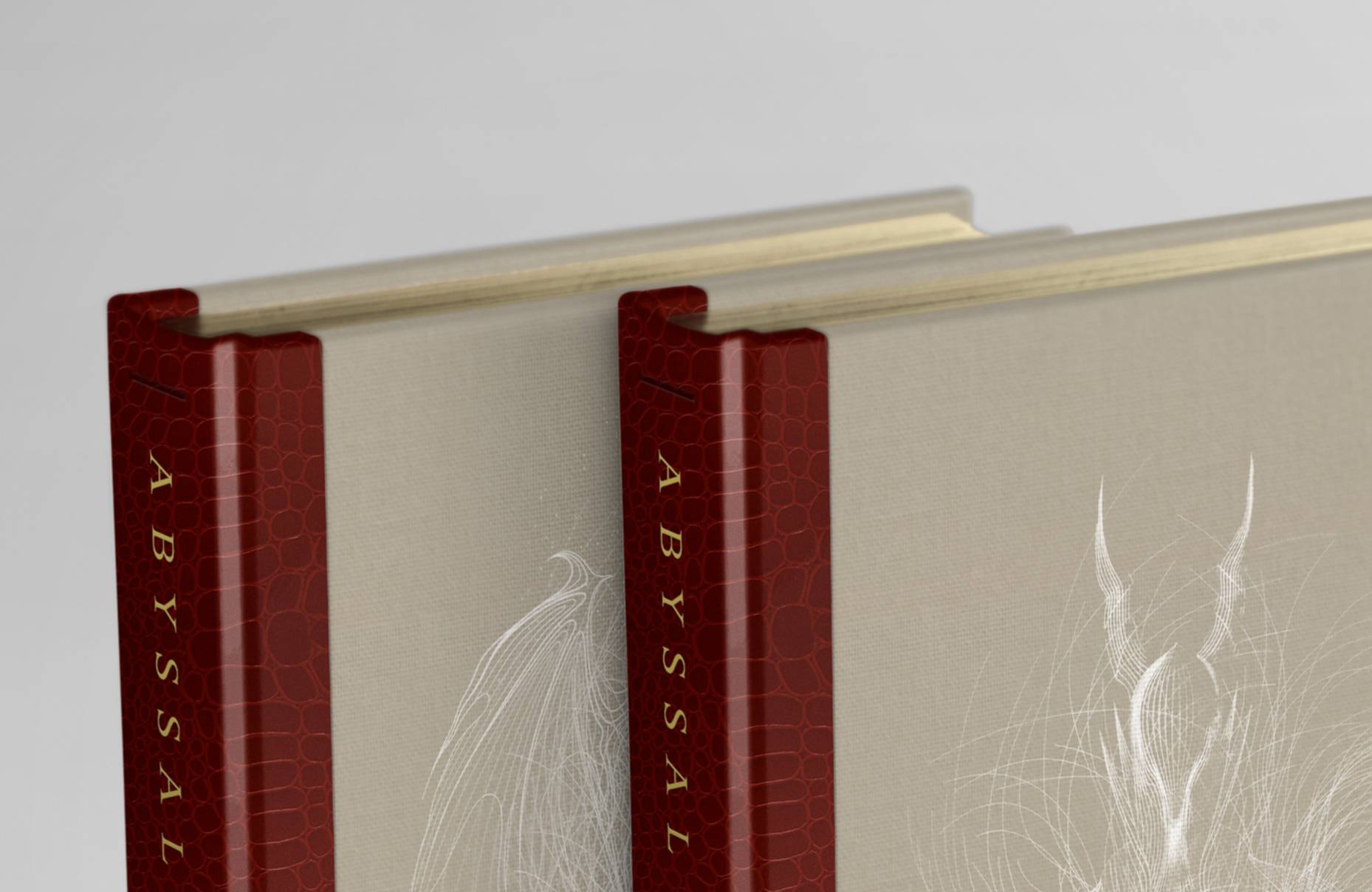 ***
- Isolated map shards derived from Judson Cowan's artwork scattered throughout the book tie Lokey's prose back to Dark Souls' unforgettable setting, the Land of Ancient Lords.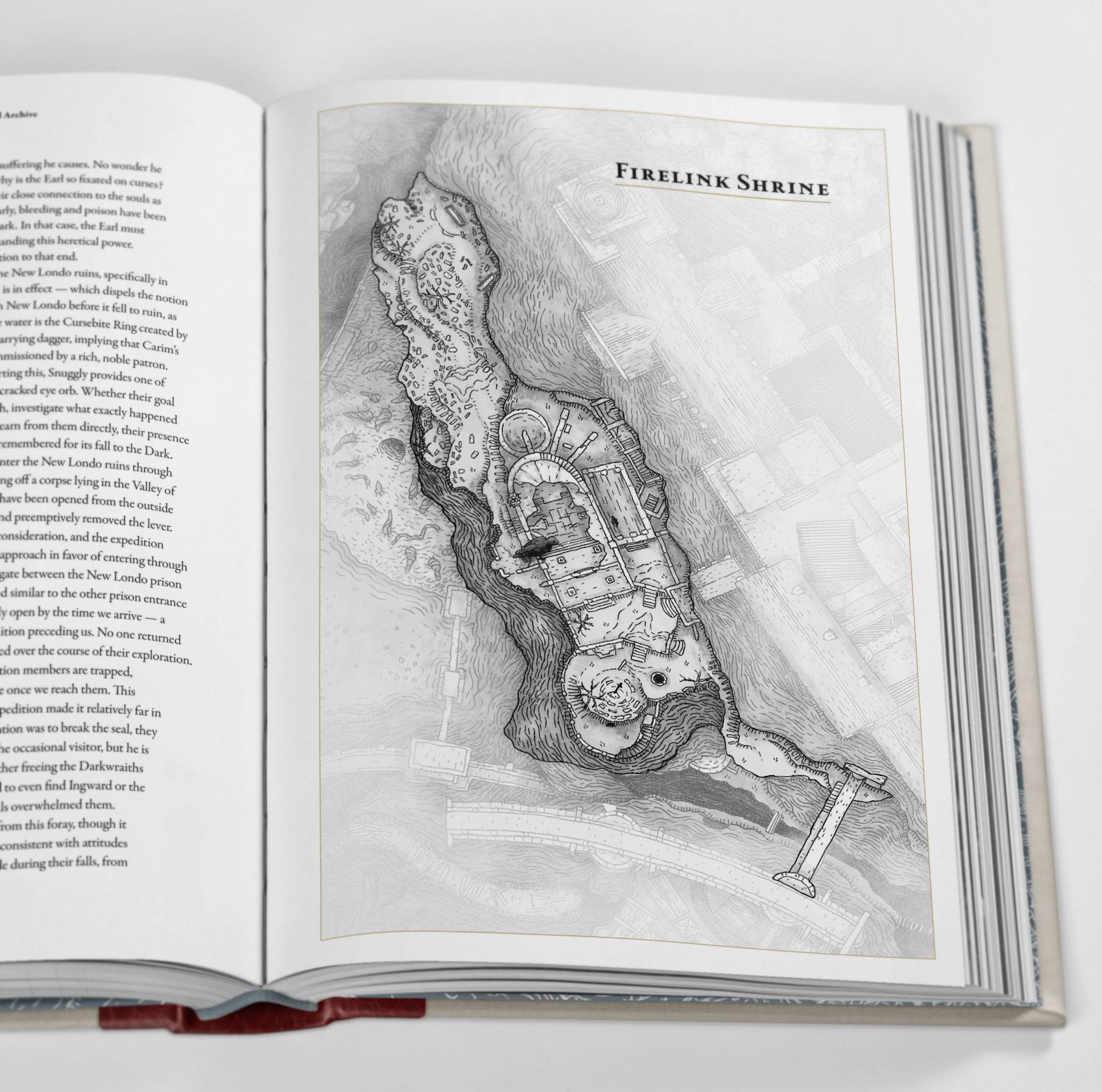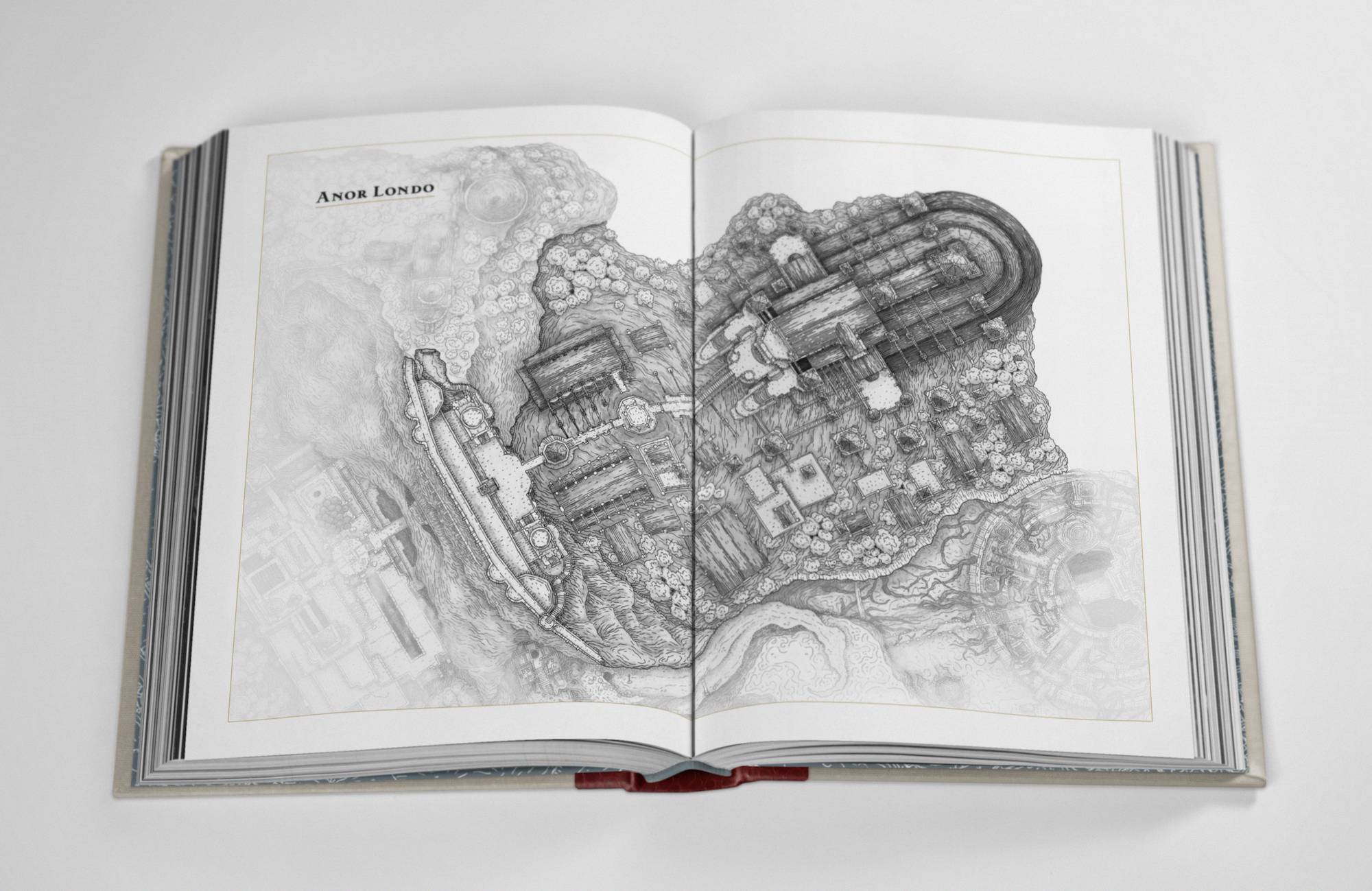 ***
***
- 17 full-colour illustrations by Spanish artist Juan Acosta, including 8 new pieces commissioned for Abyssal Archive. Printed on 150gsm art paper for optimal vibrancy.​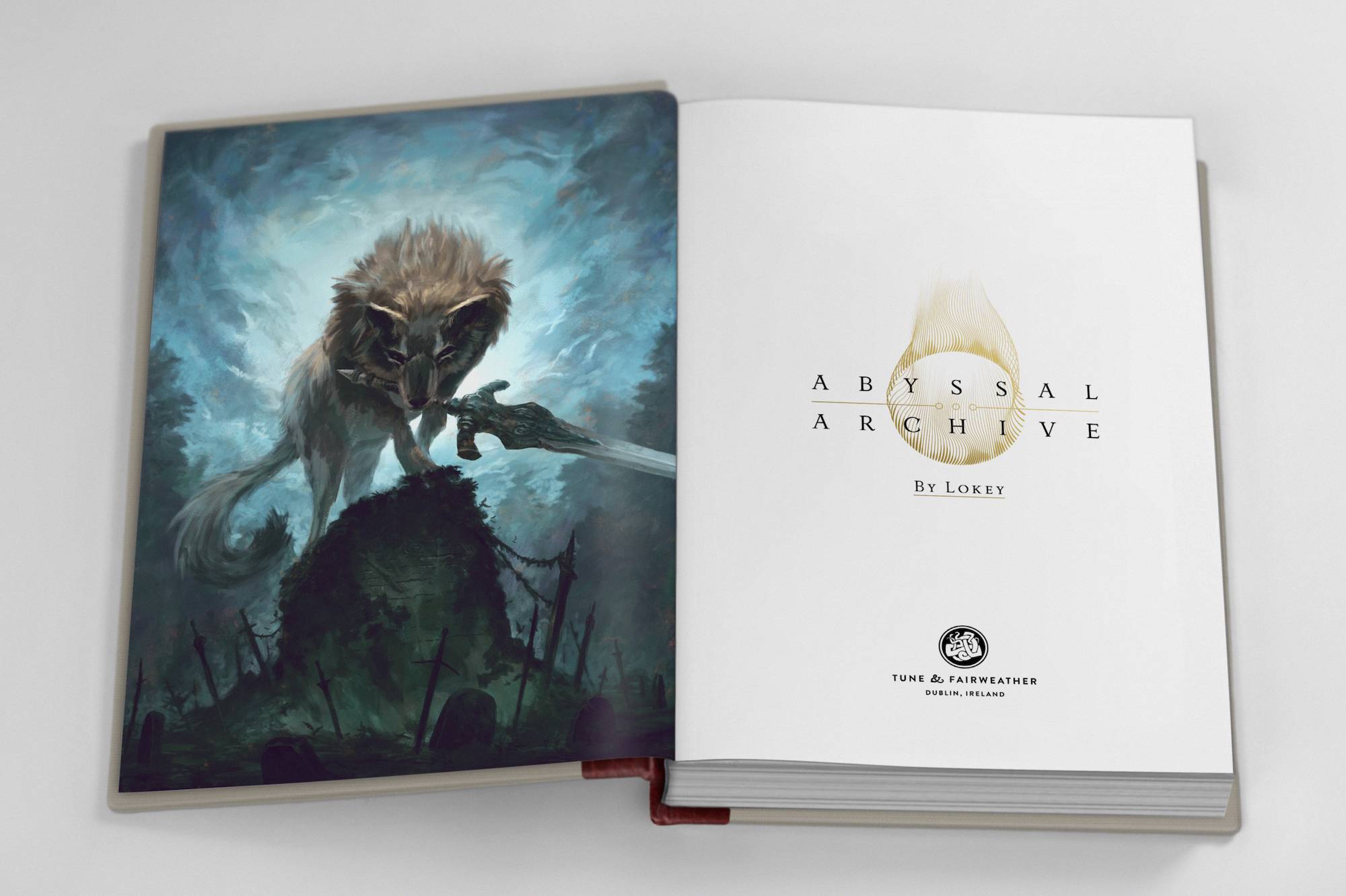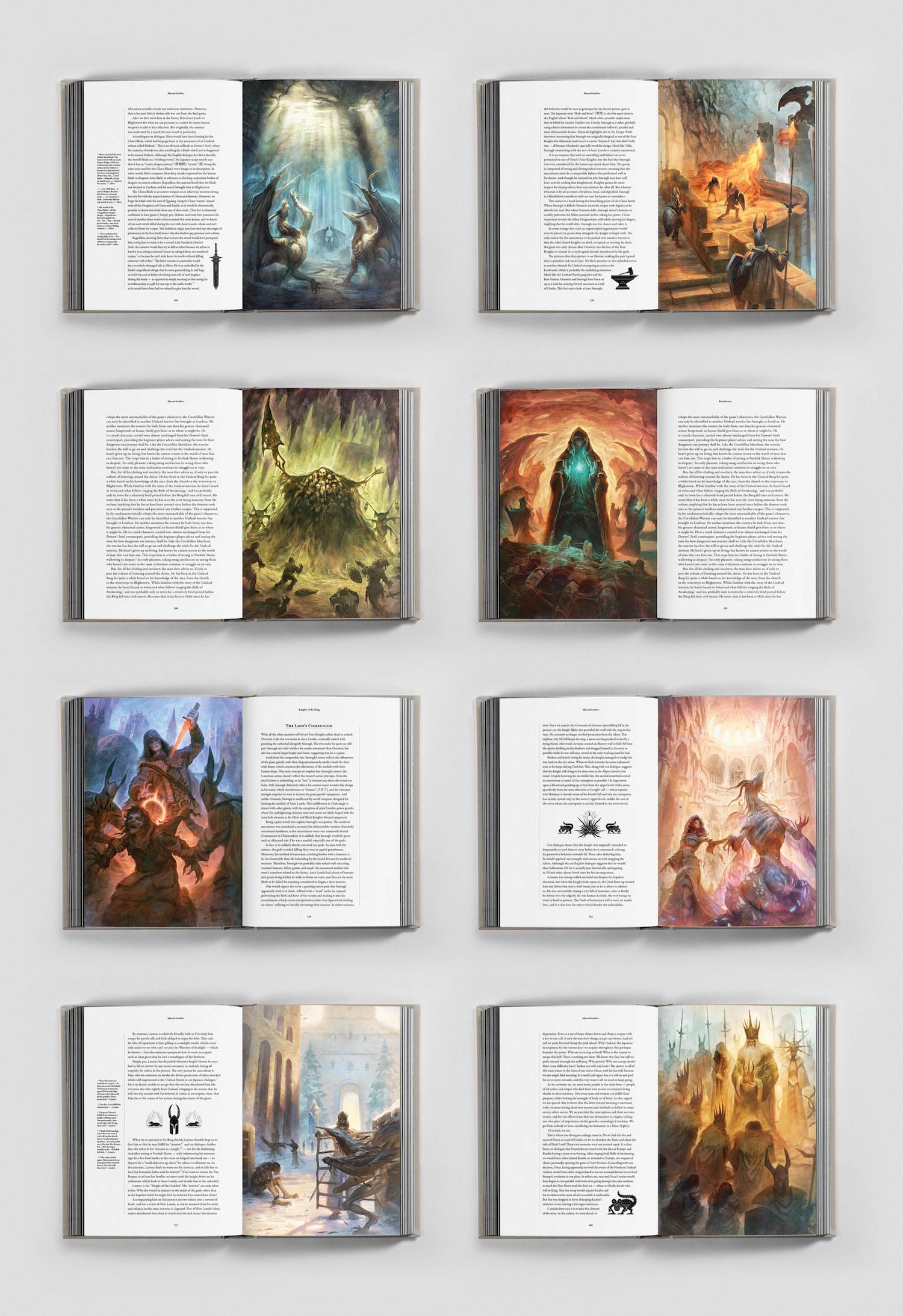 ​

Dimensions: 7"x10" | 18cm x 26cm, companion map: 38"x26" 96.5cm x 66cm

Page count: 528 pages, split across two hardcover volumes (exact page count may shift slightly prior to manufacturing)

Set in Garamond type with Priori as display

Printed in black and metallic-gold ink on 140gsm high-grade paper

17 full-colour illustrations by Juan Acosta tipped in on 150gsm art paper

One-quarter-bound canvas with flame-resistant Hellkite Drake leather wrapping spine

Gold page-edge gilding along upper edge

Book covers, slipcase and presentation box blocked with a design by Andrew P Hind

Collage of Dark Souls iconography printed in spot-UV varnish on interior slipcase walls
​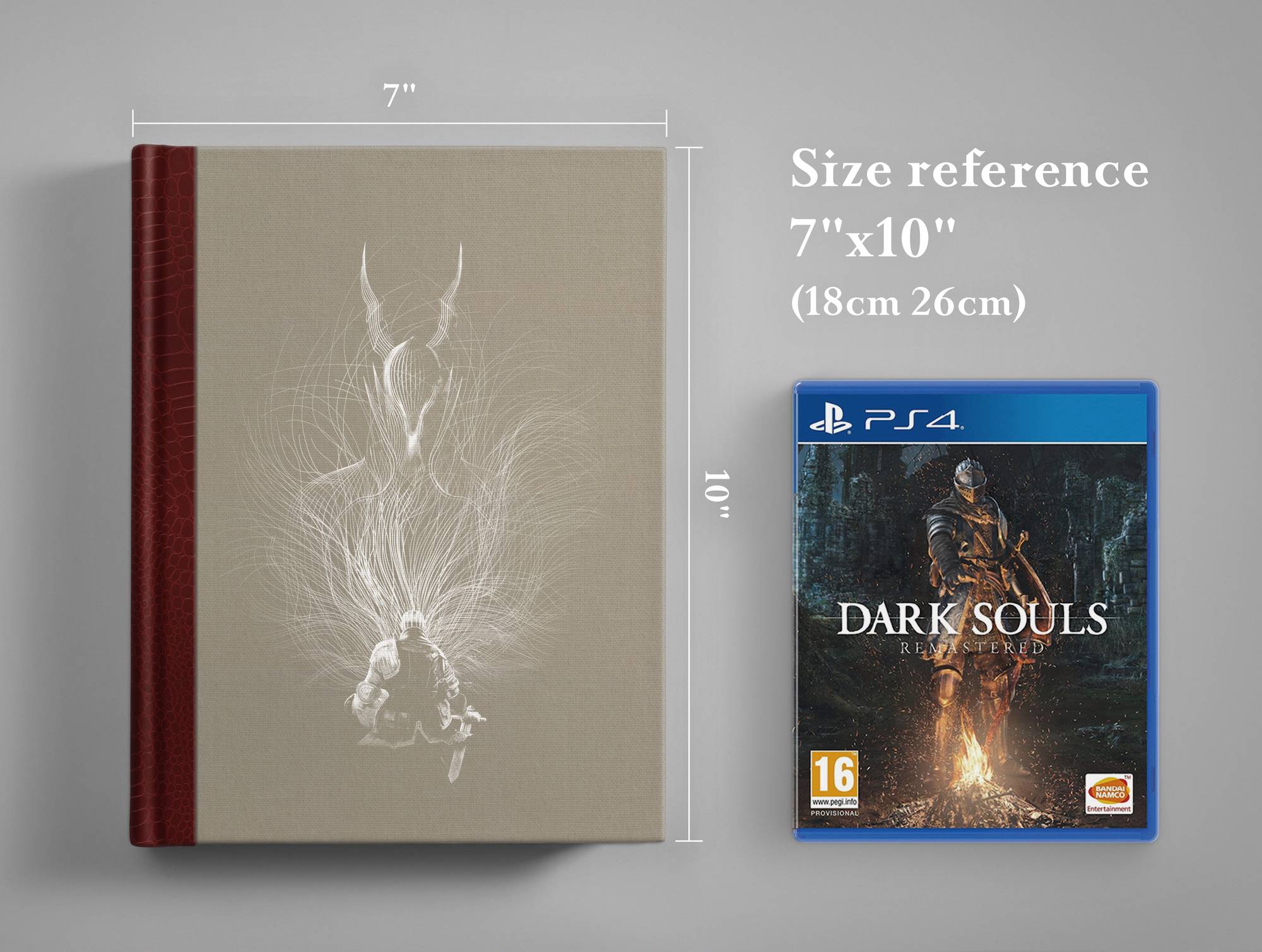 ​

For the next 30 days (campaign ends August 14th), we will be collecting pre-orders for the Limited Edition version of Abyssal Archive, featuring a clamshell presentation box only available during the pre-order window.
The Standard Edition with slipcase will be available on an ongoing basis beyond the campaign's duration, though the size of the initial print run will be based on pre-order demand so don't put off ordering if you want to lock down a first-edition copy for your Souls collection.
Note: The Limited Edition version of Abyssal Archive will no longer be available for purchase after the pre-order campaign ends on August 14th, 2022.
​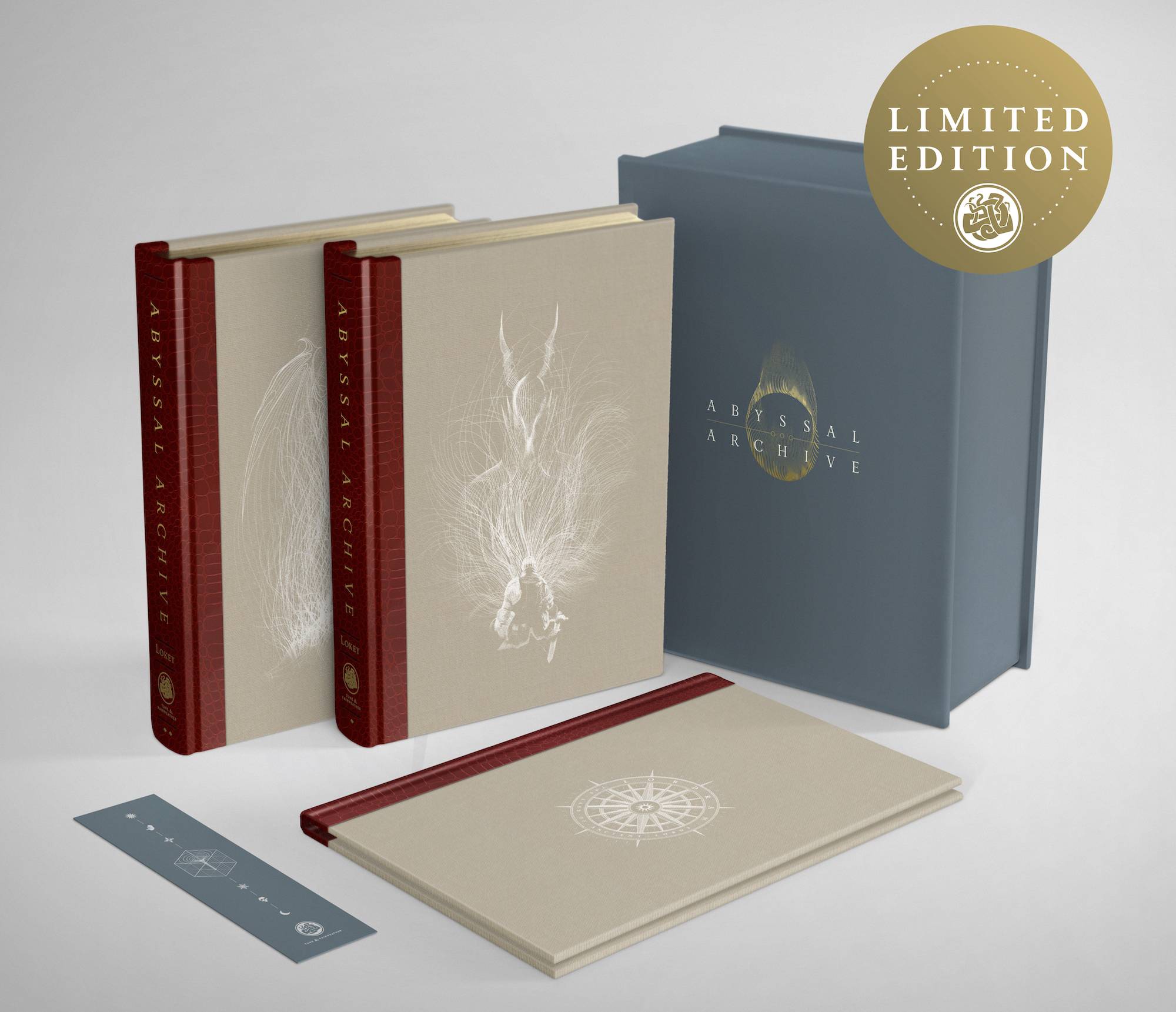 ***
***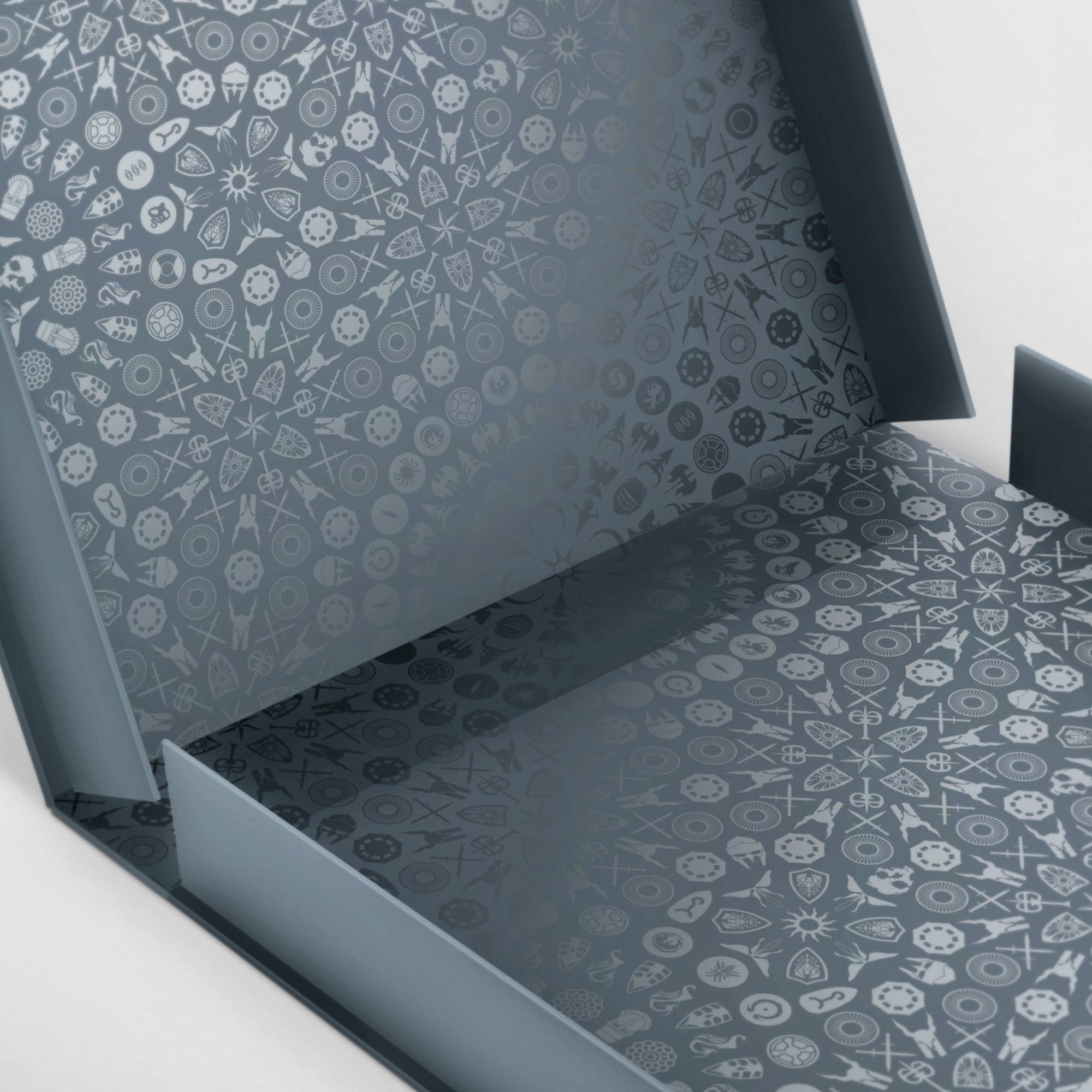 We have designed a successor to the "Harmony of the Spheres" deluxe bookmark that we offered as an exclusive reward for backers of our Soul Arts campaign. We're calling this new limited-edition bookmark for the Abyssal Archive pre-order campaign "The Cycle of Disparity" and it will be bundled inside the Limited Edition version.
Each campaign going forward will have its own custom bookmark, featuring the same dimensions to give the feel of a matching set. So if you're an inveterate collector like ourselves, you know what to do.
​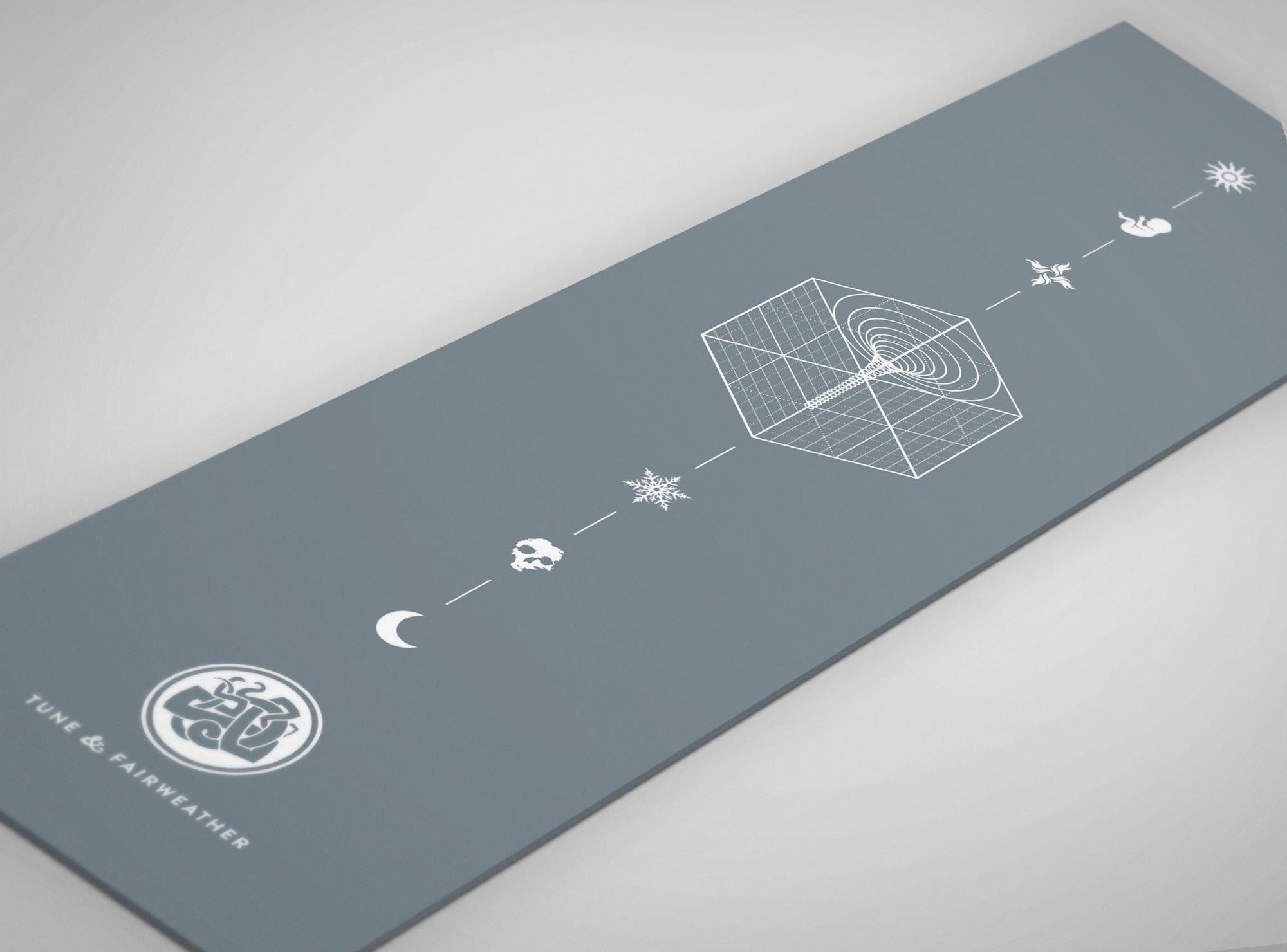 The Benefactor Tier that secures a Limited Edition set and name acknowledgement in the print version of Abyssal Archive will only be available during the pre-order window. Credit wordings will be collected via a survey distributed via email at the conclusion of the campaign.
Customers who pre-order Abyssal Archive (any tier) during the pre-order window will also get a FREE DIGITAL BUNDLE containing the final-layout PDF as well as an ePub version for ease of reading on portable devices (phone, tablet, Kindle, etc). We will distribute this the moment the layout has been signed off in case you would like to begin reading while you wait for the physical copy to arrive.
***
***
​

Our previous project, Soul Arts, took several months following the end of its crowdfunding campaign to finish writing and designing. Abyssal Archive, by contrast, is fully designed now and ready to send to the printer once we have pre-order quantities from this campaign to inform the size of the print run.
​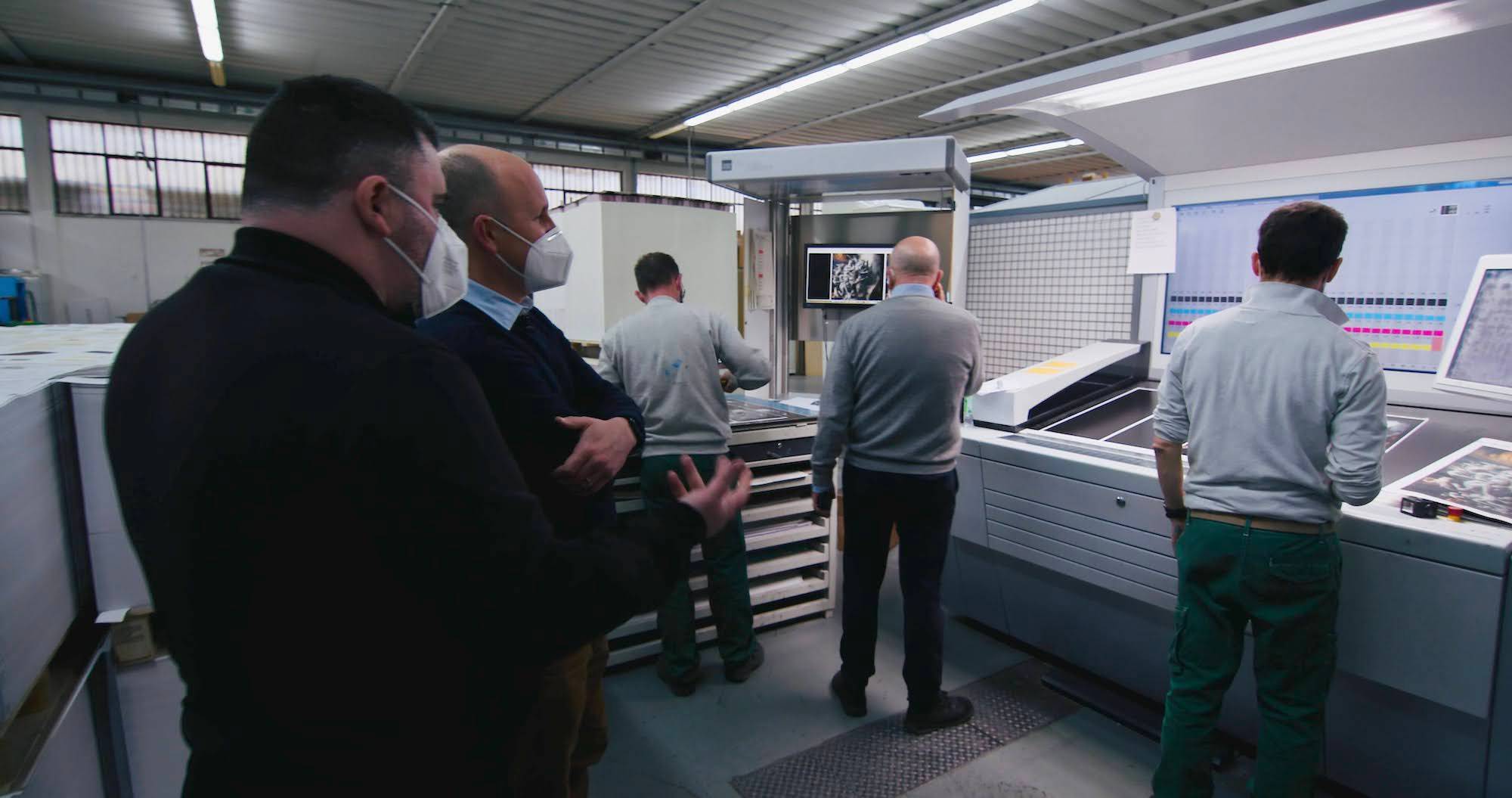 Wait times on paper and other binding materials are grotesque at the moment due to supply shortages and record demand, so patience will be required as our printer sources the necessary materials. As with all our projects, we make every effort to be transparent and provide routine updates on our progress.
To help improve visibility even further this time out, we've set up a new T&F Discord server where customers will be able to track the latest production updates and ask any burning questions. We exchange book recommendations and all-around good vibes. Click here to join, all are welcome, even if you've never purchased one of our books.
Our goal is to have all versions of Abyssal Archive manufactured and shipping to customers by the end of the year but delivery in early 2023 may be necessary if paper delivery or printing takes longer than expected. Given the upside-down state of the world at the moment, nailing down any sort of delivery estimate feels like tempting fate.
​

Elden Ring may be the prevailing topic of conversation for Soulsborne fans (understandably), yet Dark Souls holds a uniquely powerful sway over my imagination. I had the good fortune of being a game journalist at the time of Dark Souls' release and several trips to FromSoftware in Tokyo, plus numerous follow-up conversations with Miyazaki about its creation, cemented in me a lifelong attachment.
It's no accident that my own love letter to the game, You Died, ended up being Tune & Fairweather's first official release. Though my co-author and I engaged with the game's setting and opaque backstory, Abyssal Archive offers a more comprehensive dissection of Dark Souls' lore. You can almost imagine Lokey's two-volume set gracing a lofty bookshelf in the Duke's Archives, an indispensable reference for Lordran's most serious historians.
That history is now available to you.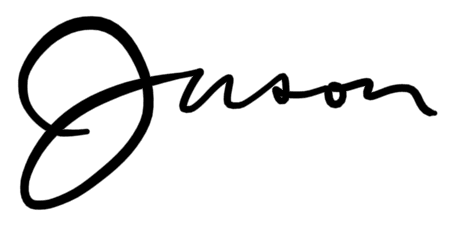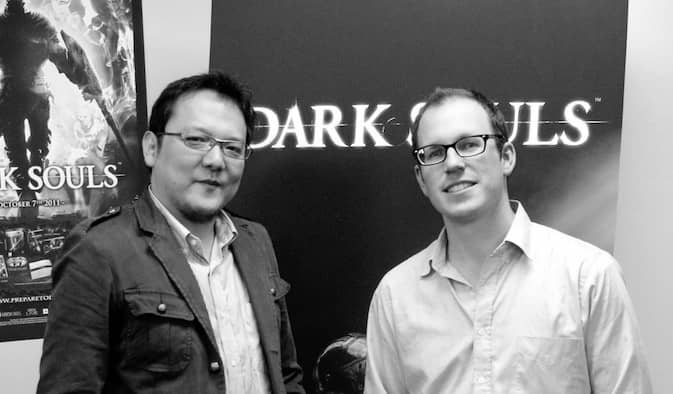 ​***
***

Is this an official licensed product?
Abyssal Archive is not an official licensed product of FromSoftware or Bandai-Namco and does not use any copyrighted content. Though our author makes every effort to back up his insights with factual support, his writing does not represent a canonical account of Dark Souls' lore.
What are the differences between the three pre-order tiers (Standard, Limited, Benefactor)?
The Standard Edition comes in a slipcase, while the Limited and Benefactor Editions are housed in a deluxe clamshell presentation box. These two higher tiers also include the "Cycle of Disparity" collector's bookmark. The presentation box and collector's bookmark will not be available after the campaign ends on August 14th, 2022.
The Benefactor Edition and the Limited Edition in terms of the product, but it comes with a name credit in the Acknowledgements section of the physical book.
All tiers come with the custom-bound Map of Lordran by Judson Cowan.
I want a copy of the Map of Lordran that I can frame. Will a non-folded art print of it be available at any point?
Yes, we plan to release a frameable version of the map down the road. For the foreseeable future, however, the Map of Lordran will be exclusive to the Abyssal Archive set of books currently available for pre-order.
I have not received my pre-ordered copy of Soul Arts yet. Why are you launching a new pre-order campaign?
Because Souls Arts pre-orders are being packed at our warehouse right now (and will start arriving to customers in the coming weeks, starting with closer-proximity EU deliveries), we want to make sure we get the manufacturing of Abyssal Archive underway as soon as possible. If we waited until every last pre-ordered copy of Soul Arts has been delivered before kicking off this new project, we'd lose valuable time. Your patience will be rewarded.
Is there an audiobook planned for Abyssal Archive?
Yes, and we hope to have our friend VaatiVidya narrating. Stay tuned.
What about an ebook digital edition?
Also yes! We appreciate that the physical edition of Abyssal Archive is a considerable financial investment so we plan to make a digital bundle (containing both PDF and ePub versions) available for sale via the website as a stand-alone purchase once it's ready.
Will my card be charged at checkout or in August when the pre-order campaign ends?
Immediately upon checking out.
***
If you have any questions that are not answered here, you're welcome to send us an email at support@tuneandfairweather.com or chat with us in real time via the #ask-us-anything channel in our official Discord.
​

​